Valerie Weir – Real Estate Broker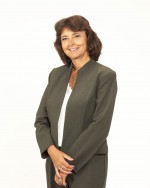 Contact Valerie an experienced Real Estate Broker in the Quincy, IL area
Valerie Weir is a 30 year resident of Quincy. She has been a real estate investor/developer for over 20 years. As a full time Real Estate Broker she understands the importance of helping you to make the right decisions on what may be the largest investment of your life.
She is an instructor for state grant programs (Partnership for Homeowners Foundation). This program has low interest rates with grant money for down payment assistance for qualified buyers.
She is a graduate of Gem City College with an Assoc. Degree in Accounting, John Wood Community College with Assoc. Degree in Business Administration, and Graduate of Realtors Institute of IL.
Valerie and her husband Ron are involved in the development of Burton Meadows Subdivision.
Having managed rental properties for over 20 years she has acquired a lot of knowledge on investing in properties. When buying properties she has an investment property worksheet to help you invest properly.
Please call her for a free consultation on the 10 steps of marketing your home and making it more appealing to buyers.
Office: 217-228-3100
Home: 217-224-6039
Cell: 217-430-7319
Email: [email protected]