Alan Mays – Real Estate Broker – (IL/MO)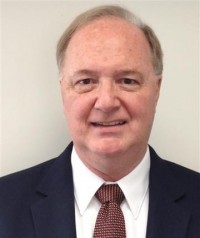 Contact Alan – an experienced Real Estate Broker in Quincy, IL
I am a Broker and partner in Mays LLC, REALTORS®.  My wife, Joan and son, Joe are also partners.
I graduated from Northwestern University in 1973 with double majors in Sociology and Spanish. I got licensed as a real estate sales person in 1974 under my father, Robert A. Mays founder of the company who was a licensed broker for 47 years.  Over the years, we have developed or co developed more than a dozen subdivisions, including Spring Lake Estates 3 additions, Kings Pointe Condominiums, Oakbrook Court, 3 additions each in Breckenridge and Willow Creek among others.  Our commercial developments include East Lake Centre, Quincy's first office park, North Pointe And Prairie Trail Shopping Center with Lowes, Kohls, Old Navy and Best Buy as major anchors.  We have also redeveloped a number of properties in downtown Quincy over the years.
I have been a licensed broker Missouri since 1978.  I am past president of the Quincy Association of REALTORS® and have served on numerous committees both state and local. I have received the Pride of Quincy Award and REALTOR®of the Year award. I served on the Quincy Plan Commission and served as Quincy Park District Commissioner for 6 years.
My main areas of interest and expertise, aside from homes, are in commercial and development real estate, as well as oil, gas and mineral exploration and development.  I am proud and honored to be associated with my wife, son, and the other dedicated, professional Real Estate Brokers in Mays LLC, REALTORS®.
Whatever your real estate needs might be, let us help you achieve your goals.  We promise to do our best!  Let us put our experience to work for you!
Office: 217-228-3100
Home: 217-222-7576
Cell: 217-316-7575
Email:  [email protected]